Owls are one of my favorite animals. I have an owl tattoo on my arm. See?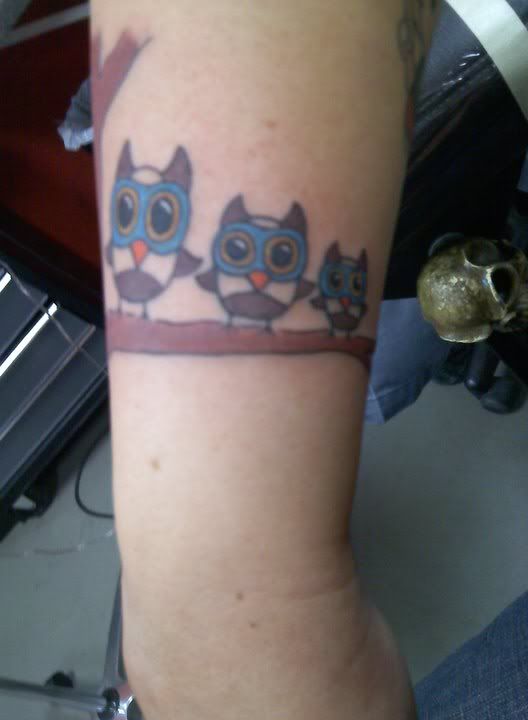 So why not an owl tattoo on my nail? This is LA Colors Color Craze in Sea Siren (2 or 3 coats, can't remember) and the owl is from Big Ruby Nail Tattoos (the Tweet collection). I can't sing their praises enough. I LOVE these nail tattoos. So simple and so cute. I get LA Colors for $1.00 per bottle at Dollar Tree. Excellent deal.
More pics:
Thanks for looking!
Oh, and P.S. I cut my nails.