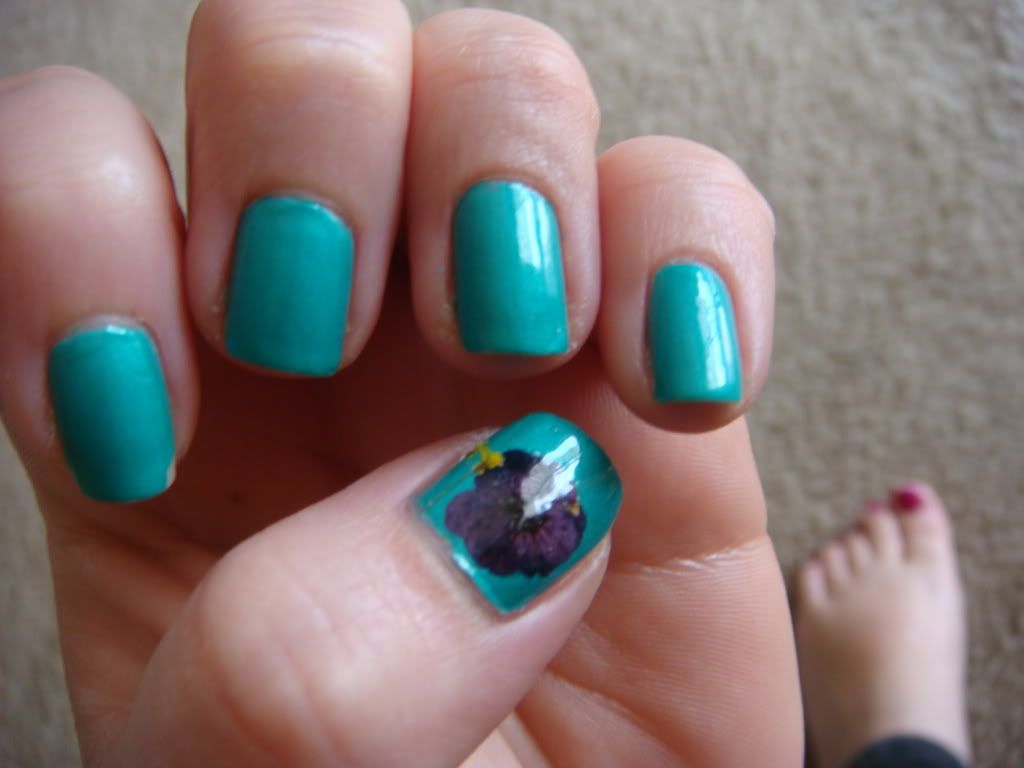 Hello there! Here is my first attempt at putting dried flowers on my nails. The color is China Glaze Turned Up Turquoise, which is absolutely gorgeous. It's a neon turquoise with some pearly shimmer. Without topcoat, it has a satin finish. I used one coat of Seche Vite on all nails except my thumbs, on which I used about three coats to smooth out the roughness from the flowers. I got the dried flowers from Born Pretty Store, and have seen some at Sally Beauty Supply as well. I put a drop of topcoat on each thumb, picked up the flowers with tweezers and secured them to my nails. I pressed down gently, and then applied a few layers of Seche Vite to smooth things out.
Oooh, and the bonus foot! My toesies are wearing OPI's Flashbulb Fuchsia. And excuse the chip on my index finger, plznthx.
Extreme closeup!!! (Click to enlarge!)
I really love this manicure, and it was very easy to do. I am a beginner at nail art, and I think this turned out great.